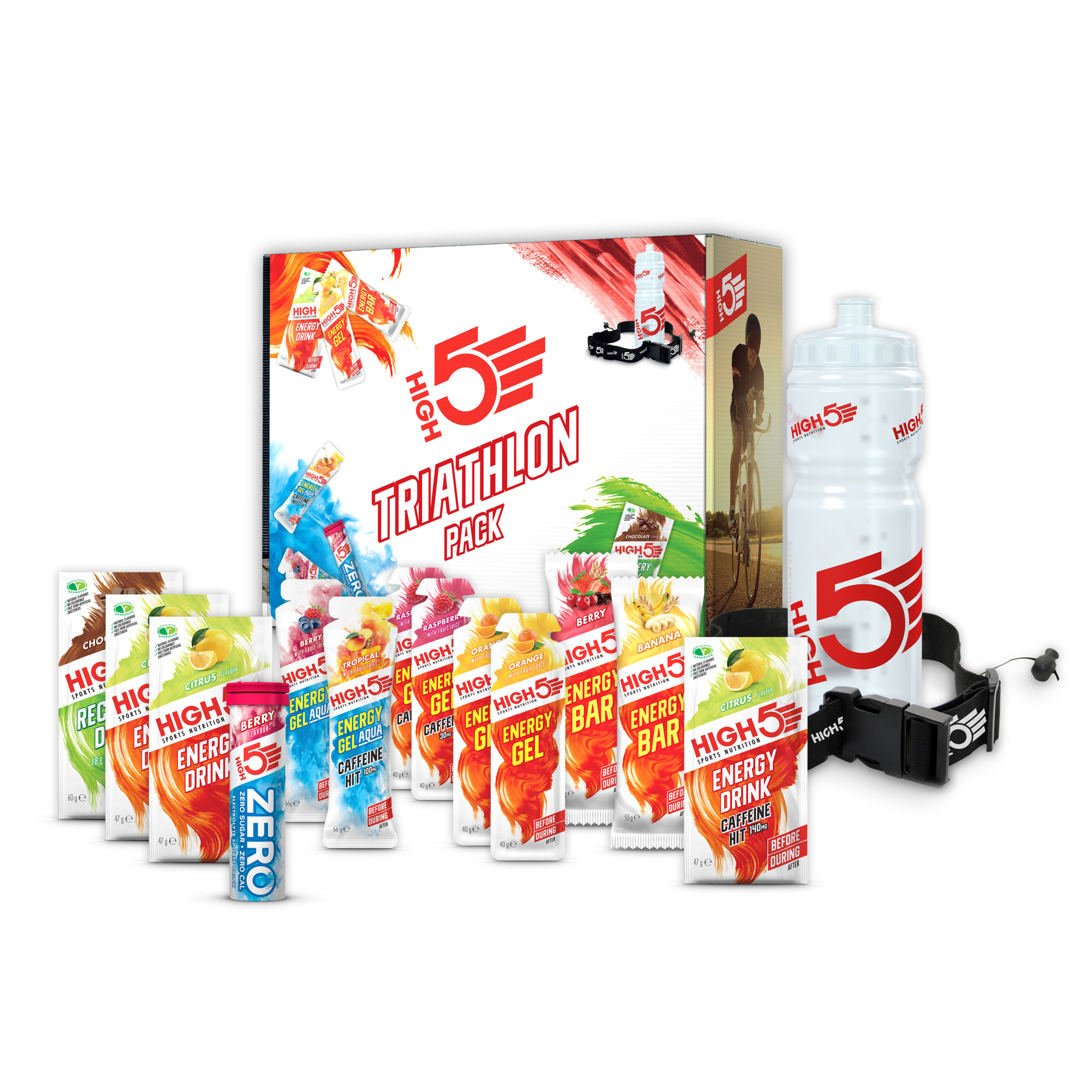 HIGH5 TRIATHLON PACK
The HIGH5 Triathlon Pack has everything you need for your next training session or triathlon. Each pack contains:
2x Energy Gel
2x Energy Gel Caffeine
1x Energy Gel Aqua
2x Energy Drink sachet
1x Energy Drink Caffeine Hit sachet
1x Recovery Drink sachet
2 x Energy Bar
1x ZERO 10 tab tube
1x 750ml Bottle
1 x Race Belt
The HIGH5 Triathlon Pack is a selection of triathletes' favourite products. Whether you are new to sports nutrition or stocking up for a training sessions or a triathlon, this pack is full of all your nutrition essentials. This pack is suitable for vegetarians and contains an assortment of bestselling flavours.
For nutritionals and allergen information, please visit the individual product pages on the links above.
Please consider the environment and keep the countryside clean by taking your empty wrappers with you after use.
DOSAGE & USAGE
To benefit from 2:1 fructose drinks you must use them correctly. Our HIGH5 Advanced Nutrition Guides are sports specific, cover every major event distance and provide you with a step-by-step nutrition strategy for your particular body weight.
Customer comments
| Author/Date | Rating | Comment |
| --- | --- | --- |
---