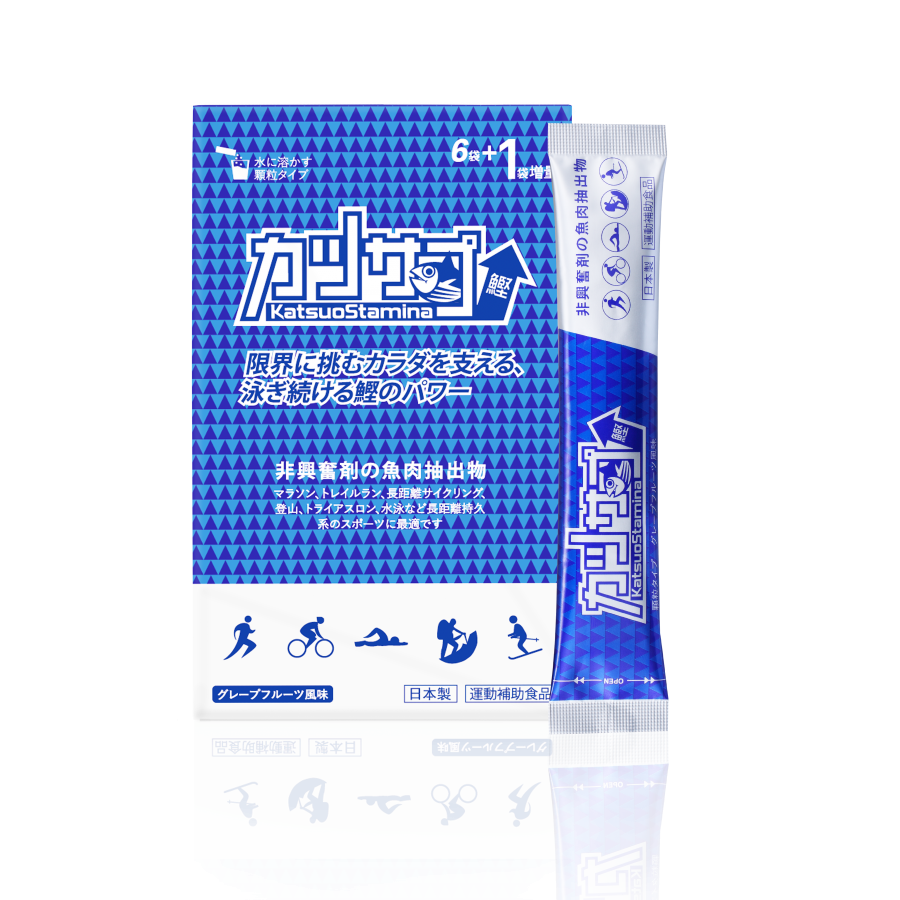 SPEED UP LACTIC ACID BREAK DOWN
Speeds up the process of reconverts and recycles lactic acid back into energy and carries away accumulated lactate with it.
PREVENT MUSCLE DAMAGE
Katsuo Stamina reduces Creatine Kinase (CK) concentration in the bloodstream, reducing muscle soreness.
IMPROVE ENDURANCE
Katsuo Stamina helps with the secondary combustion of lactic acid, giving you the extra energy boost.
SHORTEN MUSCLE RECOVERY TIME
Katsuo Stamina significantly accelerates physical recovery after exercise.